Recipes — Chicken Rice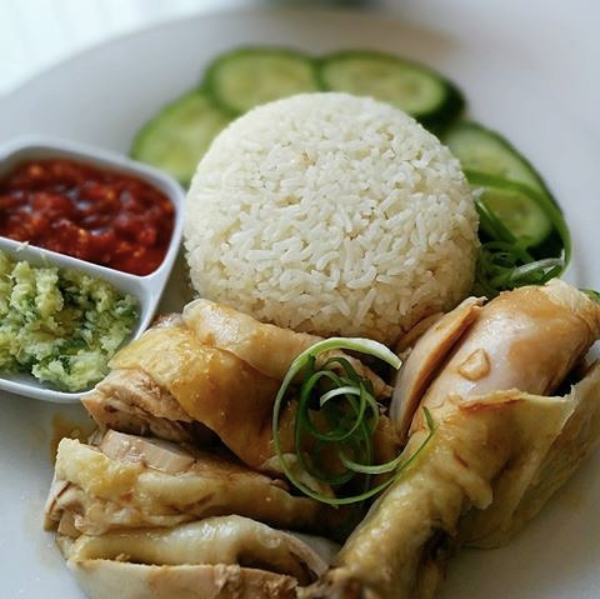 Sometimes the simplest things in life are the most delicious, and nowhere is that more exquisitely, orgasmically true than with Hainan/Hainanese Chicken Rice. Tender poached chicken delicately infused with ginger and spring onions, served with delicious sesame and soy drizzle, garlic chilli sauce and ginger scallion dip.
Too lazy to make it yourself? Place a catering order for your next event, or look out for the next Malaysian Monday!