News
Click to read the interview here:#GirlsWithKnives Spotlight: Actress and Malaysian Chef Samantha Tan
---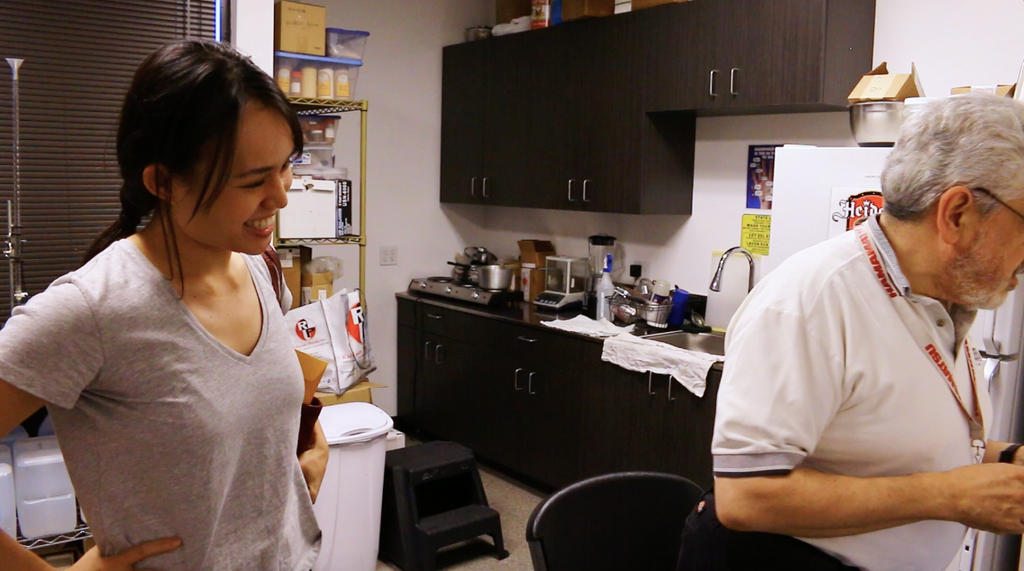 As of Tuesday October 24th 2017, work has officially begun on developing Sam Tan's Kitchen sambal sauce for stores! 
Here is a snippet of Day 1.
---
  I am excited to be selling my grub once again at the SingMa Club of San Diego's annual hawker fair! Come join me later TODAY (Sunday August 21st 2016) at the Admiral Baker Recreation Center from11am-3pm, for some of my Malaysian classics like spiral curry puffs, homemade kaya (coconut jam), pandan chiffon cake and kuih dadar/gulung/ketayap (caramelized coconut crepes). For more details, visit the SingMa site here. See you hungry folks soon! :)
---
Hello foodies! After 7 years cooking/baking/eating/sharing my gourmet passions with you, I am super excited to announce that Sam Tan's Kitchen finally has a proper online store! You can now order a select number of my homemade Malaysian treats and baked goods at the click of a button, and get in touch quickly with any event catering requests. As always, everything is still homemade with love, from scratch, by me personally, and I can't tell you how thrilled I am to be reaching a wider audience. From now on, I will be putting up all news and recipes via this blog instead of my...